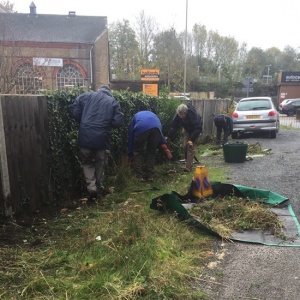 Last week we were hedging our bets that the driving rain might relent in time for our Friday planting at the Holy Trinity Eco church, Aldershot.
Having been successful in a bid for free hedging from the Woodland Trust, Bernard Baverstock rallied a team of volunteers to prepare the plot.
The area chosen was by the wall on the eastern perimeter of the grounds. There were already a few privet plants and a mature holly bush in situ, so the aim was to infill this with native hedging.
The first step was to clear tussocks of overgrown grass, dead shrubs and self-seeded sycamores. Luckily the rain had left the ground soft and easy to turn over so the rich soil was soon ready to accept the saplings once they arrive.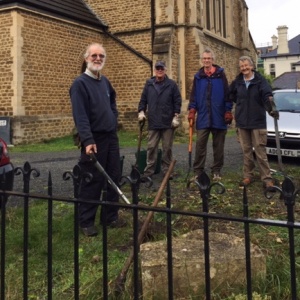 Thanks to Jane and John Heritage and Geoff Sayer who joined us to brave the drizzle!
Find out more about community planting and the benefits of our Wild Harvest tree pack.