Welcome to the beautiful Blackwater Valley, bordering Hampshire, Surrey and Berkshire. It runs over 35 km from the river's source at Rowhill near Aldershot, northwards to Swallowfield.
The Valley has a surprisingly varied landscape, rich in wildlife. The shallow river floodplain contains many lakes and wet meadows created by many years of quarrying, set amidst extensive heathlands and woodlands.
History of the Valley
The Blackwater Valley has a rich and ancient history. Centuries of human impact have left an indelible footprint shaping the local character, landscape and wildlife.
Walking in the Valley
Blackwater Valley Path
Walk sections of the 23-mile riverside path and discover the green spaces and recreational facilities en route.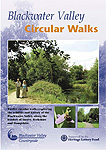 Circular walks
Blackwater Valley Circular Walks contains full details of 12 varied circular walks in and around the Valley area.
Rail to Trail
It's easy to explore the 23 mile wildlife corridor of our Valley by train! That's the principle behind our new and exciting Rail to Trail project – to show just how accessible the Blackwater Valley is by train and how easy it is for people to explore by combining the Blackwater path and the rail network. Watch this space!
Local attractions
As well as the Blackwater Valley Site of Special Scientific Interest (SSSI) and a small part of the Basingstoke Canal SSSI, three nature reserves within the Valley catchment and many other areas have been recognised for their ecological importance. The local planning authorities covering the Valley have designated 31 other areas as 'Wildlife Sites'.
Local wildlife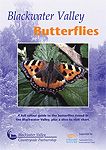 Butterflies
Blackwater Valley Butterflies is an easy-to-use guide designed to help people learn about the many beautiful butterflies found in the Valley.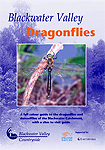 Dragonflies
Blackwater Valley Dragonflies is an easy-to-use guide designed to help people to identify the 30 species found in the Valley.
Local groups
We collaborate closely with other local groups who share our objectives for the Blackwater Valley.