Our dedicated Trustees use their wide range of backgrounds to help run the charity. They are supported by a management team.
Our Trustees
Alan Taylor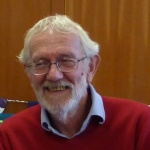 Role: Coordinating projects and grants
A retired senior civil servant, I live near the Blackwater in Farnborough; part of my garden lies on the former water meadows.
In December 2006 I was a Tuesday volunteer and was co-opted as a BVCT trustee and have been here ever since.  Currently my main interest is coordinating projects and grants, especially through the Small Grants Scheme.
Paul Bryanhill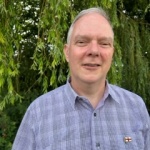 Role: Treasurer 
Having lived in Blackwater Valley for the past three decades I delighted to have been involved in trust since Spring 2023. I live in Aldershot very near to the start of the Blackwater River and enjoy exploring the countryside in the valley. In my role I will support the trust with all aspects financially related, please feel free to contact me treasurer@bvct.co.uk
Chris Smith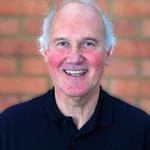 Role: Trustee and Rail 2 Trail lead
I live in Hawley. I have been a Trustee for 10 years.
My main motivation is partnerships and communities and joining them together, whether it be human or wildlife. My interest in, and knowledge of, biodiversity has tripled since I joined BVCT.
Why not join "the BVCT community". For all things community related contact chris@bvct.gov.uk
Bernard Baverstock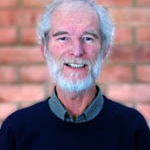 Role: Wildlife expert
Sarah Noble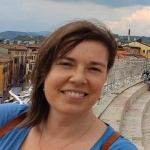 Role: Membership secretary
I moved to the Blackwater Valley four years ago from London as it seemed to me to have the perfect mix of rural countryside and urban living that I was looking for. I have been involved in the trust since spring 2023 helping the team generate interest in the valley and grow our membership. For anything membership related: please email membership@bvct.org.uk
Dan Le Marquand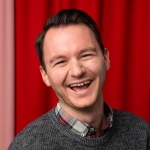 Role: Marketing and website
I live in Farnborough, very near to the Blackwater path and you'll regularly see me walking our dog up and down of a morning! I've been involved in the Trust since Spring 2023, helping the team overhaul the website and generating interest in what we do. For anything marketing related, please email: marketing@bvct.co.uk.
Steve Bailey
Role: Trust secretary and Manager of the Blackwater Valley Countryside Partnership
We need people like you to help us continue our valuable work - with hundreds of members, we have a lot to do.
Find out more about joining our management team >