Farnborough and District Angling Society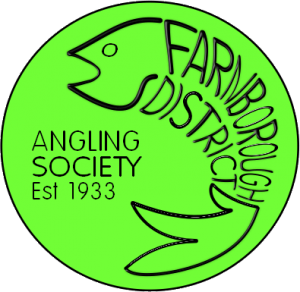 Established in 1933, Farnborough & District Angling Society(FADAS) exists to provide an exciting variety of different waters and fish species for its members to enjoy catching in beautiful surroundings. FADAS waters include two fascinating lakes and over 5 miles of rivers (Whitewater and Blackwater).
Kebur Garden Materials

As a local family business, Kebur Garden Materials have been trading at their Lynchford Lane site in the Blackwater Valley since the 1980s. Keen to help efforts to preserve and enhance this natural resource for local people and support wildlife gardening in the area, Kebur is delighted to be a Corporate member of the Trust.
Kebur stocks FSC® certified fencing and timber garden products, recycled and recyclable composite decking and recycled aggregates.
BVCT Household and Affiliate members benefit from a discount package at Kebur - find out more:
We regret we can't offer the discount to Corporate members because of administrative difficulties. However, if their employees want to use it for their personal garden projects, they can join the Trust as a Household member for just £5 a year (which will pay itself back with a £100 spend).
TAG Farnborough Airport

TAG Farnborough Airport understands the value of working with other organisations within our community that actively work to deliver a more sustainable future. Engaging with and supporting Blackwater Valley Countryside Trust provides a channel through which we can invest in our local biodiversity beyond the boundaries of the airport site and help to ensure social and environmental amenities are protected and where possible enhanced.
Touchstone Energy Management Services

Touchstone Energy Management Services, located in Aldershot, has been helping businesses take control of their energy consumption and carbon emissions since 2009.
Site surveys, energy audits and their energy management platform provide a full suite of tools that create clarity around energy matters. They are designed to identify low/no-cost solutions to gas, electricity and water problems. By maximising energy efficiency and employing smart metering, clients avoid pitfalls, follow best practice and cut operating costs.
Touchstone Energy Management Services operate nationally but recognise it is in the local community where they can have the most impact. They are enthusiastic supporters of the Blackwater Valley Countryside Trust and its objectives.