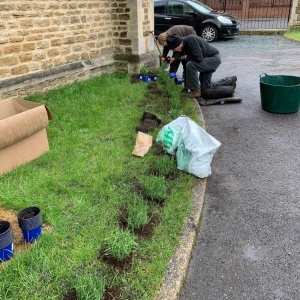 This was the first step for our Eco Church project at Holy Trinity, Aldershot
The first practical step was for a combined Trust and church team to plant lavender around the small grass areas flanking the church entrance.
The bees were visiting the plants before we could get them into the ground!
In future years this will be a spectacular low maintenance display welcoming church goers and passers-by.