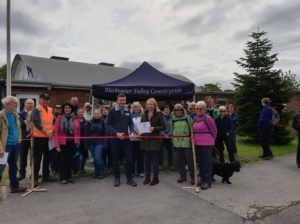 150 walkers enjoyed themselves along a route that delivered all the scenic delights our publicity had promised.
Having seen the perfect walking weather come and go the weekend before at Easter, we were biting our nails when Storm Hannah and her high winds approached on the Saturday! But she relented, and the conditions for our biggest walk of the year were at least dry and still, if a tad on the chilly side.
A really good day was had by all, with excellent refreshments stops and a nice mix of country lanes, paths and byways. We walked through fields, woodland, villages and hamlets using some of our own Blackwater Valley path to enjoy the riverside.
Organisationally everything passed off smoothly, and our thanks go to all those who helped to make it such a success: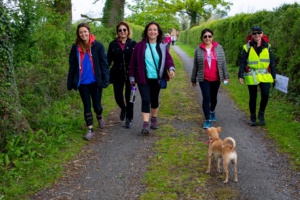 our team of volunteers who worked tirelessly before and during the event
our corporate partners Kebur for their sponsorship of the event
Royal British Legion for use of their car park and for opening early to provide facilities early on the Sunday morning
Farley Estates for granting access through riverside areas normally closed to the public
Balfour Beatty for ensuring our route was clear
And a final thank you to everyone who attended!