Natural Surrey Heath is a project jointly sponsored by the Blackwater Valley Countryside Trust and The Camberley Society
About the project
We aim to make Surrey Heath a natural borough. A place where people and wildlife are better connected. A borough that is rich with wildlife where every child benefits from exploring, playing and learning outdoors. A borough where we all enjoy high-quality green spaces, nature surrounds our homes, the air is clean to breathe and it is a pleasure to walk everywhere.
Together let's make Surrey Heath one of the most beautiful and naturally diverse places in the country. This is the start of a journey. Learning from experience here, we will spread our initiative to the whole Blackwater Valley making it a great place to live, work and play.
Join us - email davidpowell3@hotmail.co.uk or colin.wilson@bvct.org.uk, and follow us on Facebook
How you can help
Make a donation
We're always in need of donations to help us meet our objectives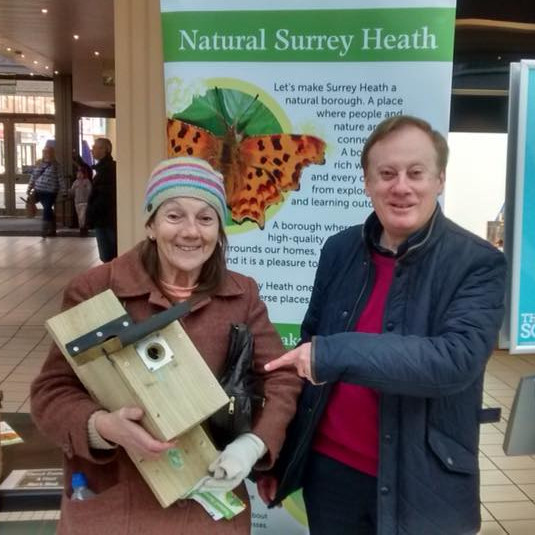 February 17, 2018
Natural Surrey Heath project launches by giving away 50 bird box kits.
Read more