Our work is to conserve, protect and improve the Blackwater Valley to create a better environment for both the people and wildlife that live here. To achieve this, we need you!
There are many ways to help us by volunteering - even if you can only give an hour a month. Some suggestions for volunteering are below. If you'd like to help but are unsure how, contact us and we'll get back to you.
Working groups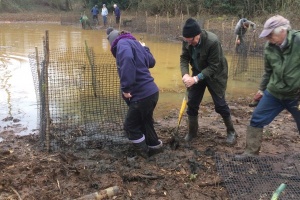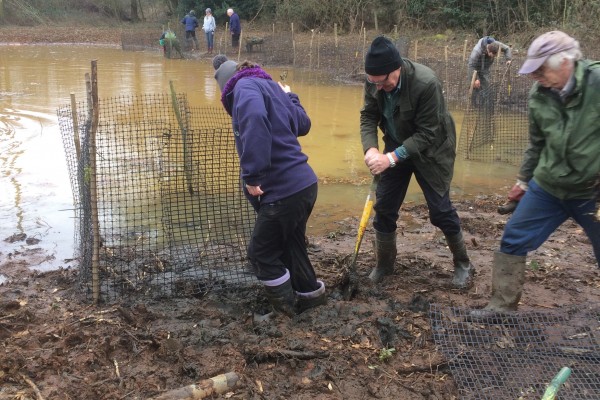 Many take part in an active way, getting exercise along the way:
helping to maintain habitats
clearing paths
planting trees
monitoring wildlife
Running events
Help with running events is always very welcome:
collecting donations/charges
handing out BVCT leaflets
acting as back marker to walks.
Join our Management Team
If you'ld like to make a difference to where you live and have few hours to spare a month, then a volunteer role in our Trust Management team could be the answer. We need people like you to help us continue our valuable work - with hundreds of members, we have a lot to do.
The most important thing you can bring is that you care about where we live - here in the Blackwater Valley. But perhaps you're also a good organiser? Know a bit about customer service? Got some knowledge of, or an interest in, wildlife and conservation? Do you have any town and country planning knowledge? Maybe you have an IT background, or you might even be a whizz at social media? Knowledge of how charities and business work is helpful, but not essential. And these are only a few examples - any one or combination of them would be a great help,as will any other useful experience you may have.
If you'ld like to find out more, contact mary@bvct.org.uk or colin.wilson@bvct.org.uk for an informal, no commitment chat.